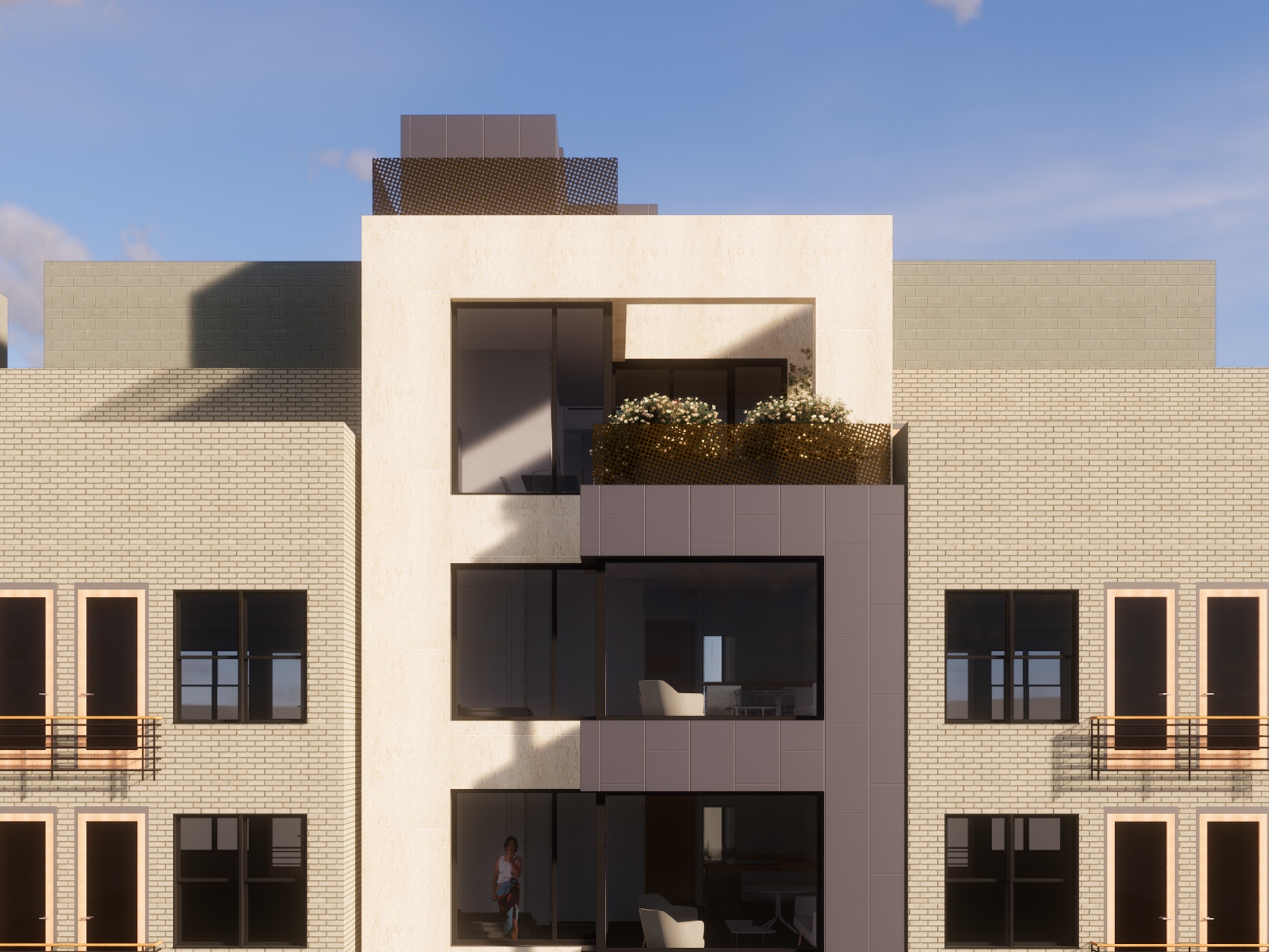 24 FAYETTE
Residential &Commercial Building, Brooklyn NY
TOTAL GFA: 10,831 SF
New building for a mixed used 5 story building in Brooklyn, New York design by Builtd in 2018 is currently under construction. The ground floor is designed to serve as a commercial space while the rest of the building accommodates four 1 bedroom apartments on the 2nd and 3rd floors, and a 2 bedroom apartment on the 5th floor with a private open terrace.
The building design objective is to enhance residents interaction with exterior to create potential for a unique living experience. Looking at the South Elevation, the face of the building looking on Fayette Street is framed on every floor for every resident, maximizing the window area looking outside also carrying the opening ratios in respect to the street and neighboring buildings. Studying the facade from the third dimension, two pieces in contrasting colors can be recognized with a volumetric shift on both East and West faces of the building. This playful setback creates a corner window while emphasizing the living area by pushing it closer to the street, also creating a uniting niche with the sidewalk and a welcoming entrance on the street level.
Ground floor benefits a 30' deep open back yard, while the roof terrace is available for all the tenants as an open residential passive recreation space reachable by the elevator from the Roof.